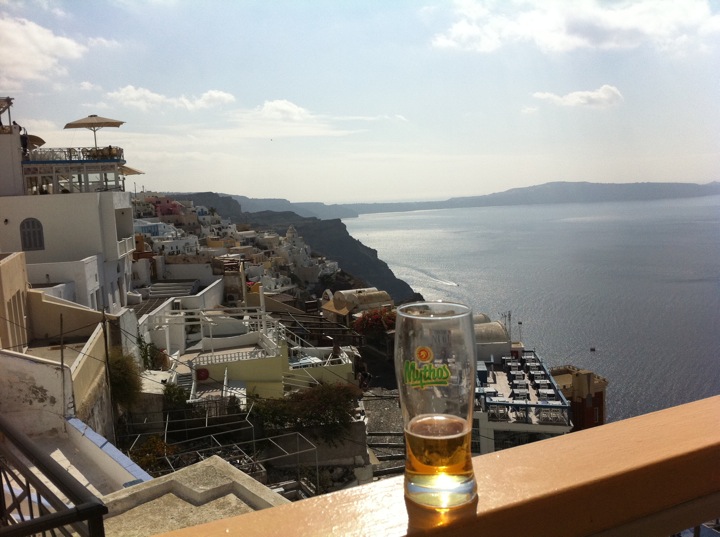 Ever since landing my first job post college in 1999, I've been determined to build enough passive income in order to not have a job. A future that included getting into work by 5:30am and leaving after 7:30pm each day for decades seemed too brutal to endure.
In 2010 I decided that if I could earn about $80,000 in passive income, I would leave my job permanently and work on Financial Samurai while traveling instead. So I left work in 2012. Then once Financial Samurai started growing, I decided to shoot for $200,000 in passive income with the funny money I was earning online.
With $200,000 a year in passive income, I would have enough income to provide for a family of up to four in San Francisco or Honolulu given that my housing costs in either city would be low due to low purchase prices. Now that we have a son, I'm happy to say that $200,000 indeed does seem enough, especially if you don't have to save for retirement.

Almost Took A Big Passive Income Hit
In 2017, I sold my San Francisco rental home which had been generating roughly $60,000 a year in cash flow after expenses, but before taxes. Selling the house brought my passive income down to roughly $150,000 a year, which was a significant 28% step backwards.
Within six months of selling, however, I had reinvested the proceeds from the home sale and brought total passive income for 2018 back up to an estimated $203,724. Without a clear plan for reinvesting the proceeds, I'm not sure I would have sold the house since I'm bullish on the SF housing market long term. However, because I did have a plan and the challenges of raising a newborn and dealing with rowdy tenants left me feeling a bit stretched, I decided to simplify and sell.
Interest Income ($7,620/year, 3.7% of total)
I've got a $185,000 CD generating 3% interest coming due this summer. Although the return is low, it's guaranteed. The CD gave me the confidence to investment more aggressively in risk over the years. My online interest income has come down since I aggressively deployed some capital at the beginning of the year and again during the February market correction. You'll see these figures in my quarterly investment income update.
Don't underestimate the value of your cash and risk-free income, especially during times of uncertainty. The last thing you want to do is be a forced seller in a downturn because panic will be everywhere. Cash allows you to take advantage of corrections, pay for unexpected expenses, and worry less about your risk assets.
Related: How Much Savings Should I Have Accumulated By Age
Stocks & Bonds Income ($103,344/year, 50.7% of total)
In 2017, I ended up deploying roughly $611,000 into stocks and $604,327 into municipal bonds. The stock allocation should boost dividend income by ~$12,500 a year and the municipal bond portion should boost income by ~$18,000 a year after tax ($26,000 pre-tax). Therefore, total passive income gets a ~$38,500 lift, which recovers over half of my $60,000 loss from selling the house.
A good portion of my stock allocation is in growth stocks and structured notes that pay no dividends. The dividend income that comes from stocks is primarily from S&P 500 index ETFs. Although this is a passive income report, as I'm still relatively young, I'm more interested in building a large financial nut through principal appreciation rather than through dividend investing. As an entrepreneur, I can't help but have a growth mindset.
With interest rates reaching two-year highs, I will be allocating more cash flow to bonds for the remainder of the year, thereby boosting passive income. In fact, I will probably reinvest 70% of my $185,000, 3% CD into municipal bonds that now pay 4.5%-5% gross yields.
Real Estate Income ($43,080/year, 21.1% of total)
I've now only got a SF rental condo and a Lake Tahoe vacation rental in my real estate rental portfolio. Although I miss my old house, I certainly don't miss paying $23,000 a year in property taxes, another mortgage, dealing with leaks and managing terrible tenants. I drove by the other day and couldn't believe how much noisier and busier the street was than where I currently live. I wouldn't be comfortable raising my son there.
In January 2018, I missed my chance of raising the rent on my new incoming tenants because it didn't come to mind until very late in the interview process. I didn't write about my previous tenant's sudden decision to move out in December 2017 after 1.5 years because they provided a relatively seamless transition by introducing their long time friends to replace them. I didn't miss a month of rent and didn't have to do any marketing so I felt I'd just keep the rent the same.
After these tenants move out, I'm thinking of just keeping the rental empty with furniture. It sounds stupid to give up $4,200/month, but I really hate dealing with the HOA, move-in/move-out rules, and maintenance issues. Given the condo doesn't have a mortgage and I have to pay taxes on some of the rental income, I'm not giving up that much. The condo can be a place for my sister, parents, or in-laws to crash when they want to stay in SF for longer than a week or two.
The Lake Tahoe property continues to be 100% managed by a property management company. It feels amazing not to have to do anything. I can't wait to bring up my boy this coming winter to play in the snow! I could go up this winter, but I want him to be able to walk and run comfortably before he goes. I've been dreaming of this moment for over 10 years now. The income from the property is highly dependent on how much it snows. Summer income is always very strong.
Alternative Income ($49,680, 24.4% of total)
Book sales ($36,000/year): Sales of How To Engineer Your Layoff continue to be steady. I don't see book sales really taking off unless I start pitching the book hard on TV or radio or speaking at conferences or writing a lot of guest posts about the subject. I just have no interest promoting it heavily, probably because I don't like selling anything to anybody. The only way book sales will go up drastically without me doing anything is if the economy starts weakening. People often wait until the very end to do something about a bad situation. Only the smart ones will read the book before they feel they need to make a change.
I did get this pretty cool e-mail at the beginning of the year from one of my newsletter readers:
Hey Sam, just wanna say thank you for "How To Engineer Your Layoff."

 

I wasn't one of those amazing cases where I negotiated a $60,000 settlement, BUT thanks to your book, I…

 

…figured out how much my severance package would total

…waited until they offered me to relocate

…turned it down, knowing very well what my severance package was worth

 

The grand total was $13,000, which is nothing compared to some of your case studies, but listen what happened next. I took $9k of that and put it into Bitcoin when it was $3,000. Bitcoin itself has now 5x'd, while my portfolio has done 10x. That $9k has effectively become $90k of unrealized gains, which will keep growing for a long time…

 

The $13k is not much, but your book gave me the confidence and tools to prepare for the layoff. I am eternally grateful for your book. 
What's crazy is that my book income is more than my SF rental condo income. Yet, I didn't have to come up with $1,200,000 of capital (minimum cost to buy my condo) to create my book. All I needed to create my book was energy, effort, and creativity. I truly believe developing your own online product is one of the best ways to make money.
Venture Debt ($12,240/year): The first venture debt fund has returned almost all my initial capital so I decided to invest $200,000 in the second fund. I took a risk investing $150,000 in my friend's first fund, so I'm hoping there's less risk in the second fund given he has four more years of experience on top of his 12+ years experience running a venture debt portfolio for another company.
The whole idea of investing in venture debt is trying to get a mid-to-high teens annual return with less risk than private equity. Venture debt lends money to well-funded private companies with a 1-3 year terms. They go in and out, collect their interest and sometimes gets a warrant. They're higher on the capital structure as well.
P2P Lending ($1,440/year): I've lost interest in P2P lending since returns started coming down. You would think that returns would start going up with a rise in interest rates, but I'm not really seeing this yet. Prosper missed its window for IPO in 2015-16, and LendingClub lowered its growth estimates for this year. I won't be putting in new capital until I see returns go back to the 10% range versus 6%-7% for top rated loans. I hate it when people default on their debt obligations, which is why I haven't invested large sums of money in P2P.
Real Estate Crowdfunding ($9,600/year)): Once I sold my SF rental, it was natural to reinvest some of the proceeds into real estate crowdfunding to keep sector exposure. I didn't invest a lot in some of my favorite REITs like OHI and O because I felt a rising interest rate environment would be a stronger headwind for REITs. But if I could be more surgical with my real estate investments by identifying specific investments in stronger employment growth markets, I thought I could do better.
In the summer of 2017, I first reinvested $250,000 into a RealtyShares Domestic Equity Fund. I already had $250,000 invested with them and I liked the projects they were choosing. After spending the rest of the year making low ball offers on SF real estate and losing, I invested another $300,000 in the fund in December 2017. Given 100% of my real estate crowdfunding are equity investments, there is no set monthly dividend. Each of the 12 investments in the fund have different timetables and objectives.  I'm simply estimating that I'll earn $9,600 for the year.
If the RealtyShares fund achieves its objective return of 15% a year, I could earn a compounded $70,000 – $120,000 a year, which would really boost my passive income returns. However, I don't expect them or any fund to achieve their target. Instead, I'm hoping for a solid 8% a year return instead.
Feels Good To Simplify In 2018
It was easier recouping the lost $60,000 in rental income than I expected. For so long, my primary mindset for passive income was rental income. Having $815,000 less debt, but still generating roughly the same amount of passive income with a much larger cash balance feels great. Meanwhile, having less debt during the 10%+ February 2018 stock market correction and all the recent natural disasters also made me feel more at ease. Finally, my passive income portfolio got even more passive, which is good to a newly minted father.
I'm no longer interested in generating much more passive income because of my marginal tax rate, even though it has come down due to tax reform. Hopefully when I do my 2018 taxes in 2019, there will indeed be a cut in small business pass through income as promised, but who knows until then.
In a sense, I've been trying to throttle back my income or at least shift the income to the future through equity investments when my energy and business income fades. So far they hasn't, but it's always good to plan for the future.
If you want financial freedom, you must get your passive income squared away. Once you've done so, you'll be able to comfortably do anything you want.
Related: Ranking The Best Passive Income Investments
Readers, how is your passive income portfolio coming along? With the rise in interest rates, are you finding higher income opportunities? Note: the top picture in this post was taken in November 2011 at the top of Santorini. It was then that I finalized my plan to negotiate a severance and leave work for good.
The post Financial Samurai Passive Income Portfolio Update 2018 appeared first on Financial Samurai.